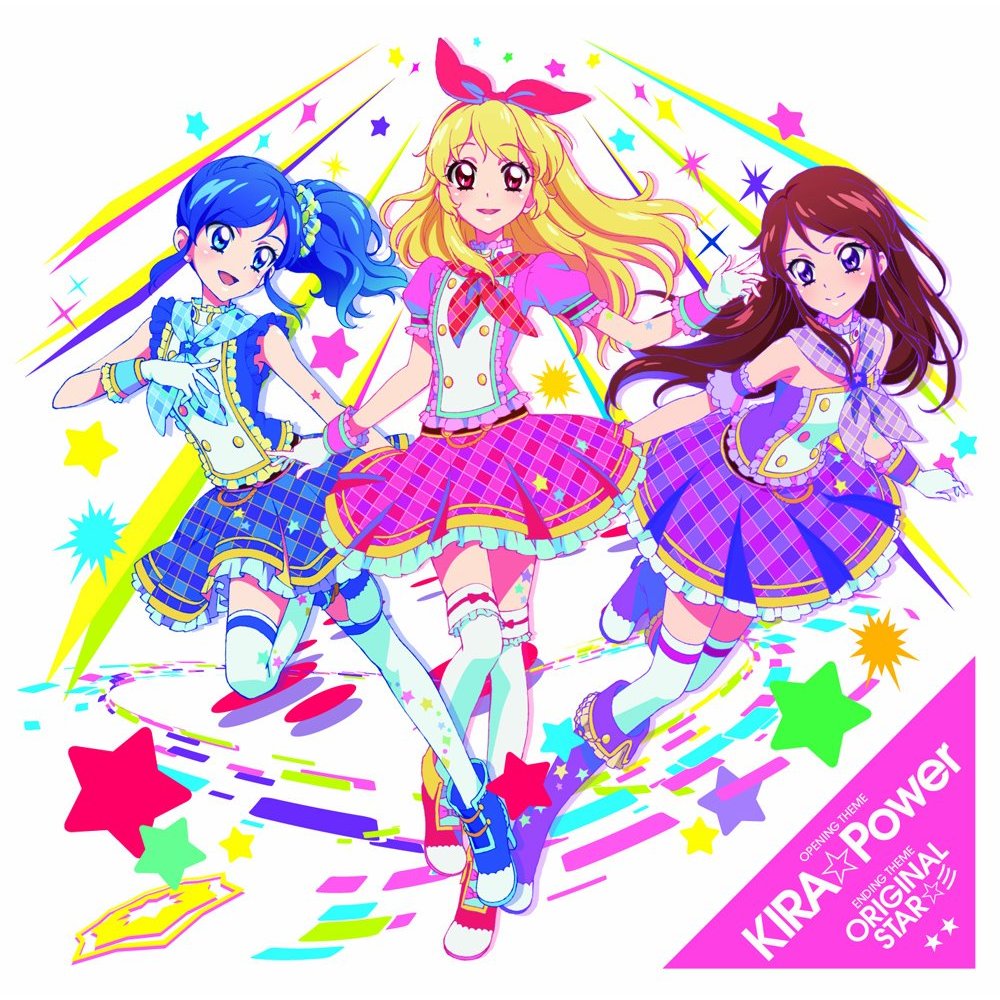 Langsung aja ya, laptopnya mau dipake
Kanae mashō! Kono yume wo
Kanae mashō! Kimi to Fly high
Hikaru tsubasa, ai no ai no tsubasa
Habatake sora he
Suki? Suki!
Koe ni dashitara genki ni naru
Ikō? Ikō!
Saki ni matsu no wa donna sekai
(Blue sky)
Kimi to miteru no wa
(Yasashisa)
Wasure nai mirai
(Blue sky)
Minna no kokoro wo
Egao ni suru to kimeta yo
Kanae mashō! Kono yume wo
Kanae mashō! Kimi to Fly high
Kirei nan da ganbaru chikara
KIRA☆Power
Kanae mashō! Kono yume wa
Shiawase he to tsuzuku, KIRA☆Power
Hikaru tsubasa, ai no ai no tsubasa
Habatake sora he
Ayo wujudkanlah! mimpiku ini
Ayo wujudkanlah! denganmu Fly High
Sayap yang bersinar, Sayap-sayap cintaku
Terbang tinggi ke langit
Kalau? Kamu!
Bilang suka pasti akan jadi ceria
Ayo? Pergi!
Ke dunia di sana yang menunggu kita
(Blue sky) Yang ku lihat bersamamu
(Kebaikan) Masa depan yang ceria
(Blue sky) Aku putuskan membuat semua orang di dunia tuk tersenyum
Ayo wujudkanlah! Mimpiku ini
Ayo wujudkanlah! Denganmu Fly high
Dirimu yang cantik membuatku semangat
KIRA☆Power
Ayo wujudkanlah! mimpiku ini
Yang kan membuatmu bahagia, KIRA☆Power
Sayap yang bersinar, Sayap-sayap cintaku
Terbang tinggi ke langit