Minna, bentar lagi Esa udah OFF nih. Tinggal dua hari ON. Hehehe... jadi langsung to the point brand Sangria Rosa. Readmore
Sangria Rosa (サ ン グ リ ア ロ ッ サ) adalah brand type sexy baru yang memulai debutnya di Data Carddass Aikatsu! 2015 Series - Part 2 dan Episode 110 dari anime. Desainer top merek adalah Encierro Atsuji dan pengguna utamanya adalah Juri Kurebayashi.
Konsep brand: Sebuah brand yang berasal dari Spanyol. Brand ini terinspirasi oleh alam yang indah dari bumi Andalusia dan angin dan ditandai dengan desain bebas dan penuh gairah. Dengan menggunakan warna merah dan oranye, pakaian ini dipenuhi dengan gairah dan merupakan pilihan populer untuk memakai ketika saatnya untuk melakukan kegiatan idol.
TOP DESIGNER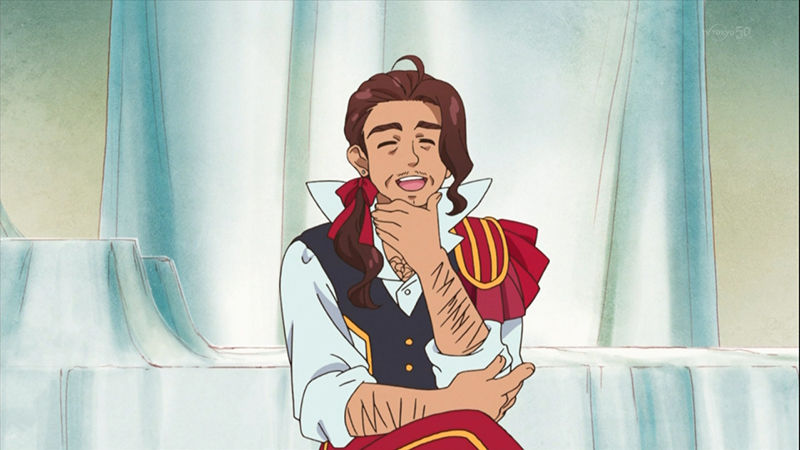 Atsuji Encierro adalah Top Designer pertama yang diketahui merancang type Sexy. Dia berdarah panas dan penuh gairah dan menemukan menyenangkan untuk merancang pakaian untuk orang-orang yang kuat-kehendak dan semangat meluap yang sama. Ketika anak-anak pertama kali bertemu dia telah melalui kemerosotan pada waktu itu, dan merasa seolah-olah gairahnya terbakar keluar. Tapi melihat Juri re-lit api dan dia cepat kembali ke pedomannya. Sedikit kemudian ia mulai mentor desainer calon, Muleta Atsuro.
Ini dia beberapa koleksi dari brand Sangria Rosa:
Sekian