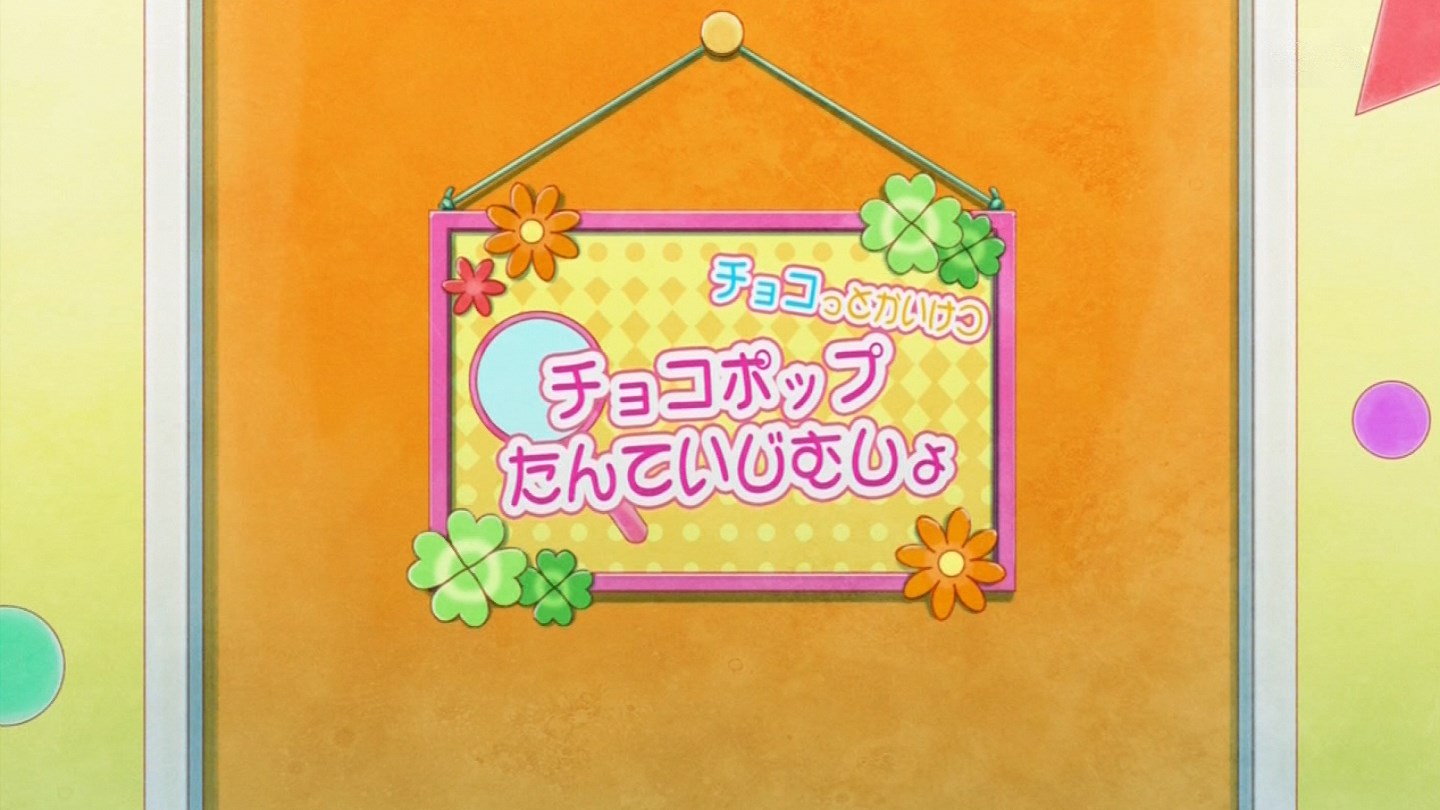 Hello!!! ^^
Sekarang to the point untuk posting lirik lagu New. Chocolate Case, ya. Baru update juga ini lirik lagunya. Ada yang Japan dan Indonesia. Oke, let's go!
(Choco Choco! Choco Choco!!)
Ku tak peduli alasannya
Aku yakin pasti dirimu (Betul sekali)
Cepat katakan alibi-mu
Saksinya berada disini (Itu aku)
Ku terjebak perangkap manis
Alangkah jahatnya dirimu (Hentikanlah)
Hilangkan rasa penasaran
Kan ku tangkap dirimu!
Ku t'lah terjebak super trick yang sempurna
Ah... hatiku pasti melebur
Rasanya cinta
Chocolate sweety yang bikin ketagihan
Jangan menyerah NO! NO!!
Chocolate ku makan CHOCO CHOCO lovely
Gak bisa berhenti I LOVE YOU YEAH!
Chocolate tetapi rasanya agak pahit
Perkenalan yang tiba-tiba, kembalikanlah hatiku yang telah kau curi
(Choco Choco! Choco Choco!!)
IIWAKE wa kikanai
Anata nano yo kitto ne (Atari ne)
Alibi wo iinasai
Mokugekisha wa koko yo (Watashi yo)
AMAI WANA shikakeru
Warui hito ne hidoi (Yamenasai)
TOKIMEKI wo kakushite
Tsukamae chauzo!
Tondemonai super trick kampeki ne
Ah... heart ga tokechau
Kore wa koi?
Chocolate mitai ni yamerare nai
Makesō da wa NO! NO!!
Chocolate tabete CHOCO CHOCO Kibun
Tomaranai no I LOVE YOU YEAH!
Chocolate dakedo choppiri nigai ne
Totsuzen datta deai de Nusumareta kokoro wo kaeshite
See you!