Minna-san! Ohayo Gozaimasu!
Kita kali ini akan membahas tentang unit idol Powa-powa Puririn. Kayak apa sih, unit idol 3P ini?
Langsung aja di readmore ya
Powapowa-Puririn (ぽ わ ぽ わ プ リ リ ン) (bergaya sebagai Powa×2Puririn!!!) adalah unit idola independen yang terdiri dari murid Starlight Academy. Kelompok ini terdiri dari Otome Arisugawa, Sakura Kitaoji, dan Shion Kamiya.
Unit Dress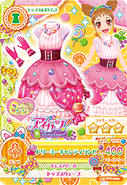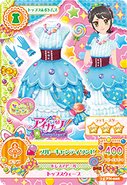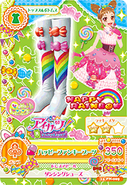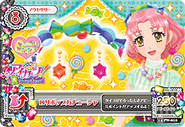 Song
Writter: Otome Arisugawa
Powa Powa Powawawa ~
Powa Powa Powawawa ~
Rhythm popcorn Pompon is sleeping popcorn
Melody is exhilarating pop candy
Mood is exhilarating Poppuppu
Harmony friendly chocolate
Melting smell of chocolate
Full of gathered a nice thing
Gathered full of what you like
Full to try in Powapowa the world !
Powa Powa Powawawa ~
"Ukiuki Pop Candy" ( Ukiuki Poppu Kyandi )" pada lagu Otome mungkin mengiklankan produk yang dirilis setelah citranya bernama " Ukiuki Pop Candy. "
Dress Unit resmi mereka adalah Dreamy Permen Coord.
Unit ini peringkat kedua dalam kategor " Unit" di Aikatsu! Ranking.
Suara nyanyian mereka disediakan oleh anggota Flash Fractal (Remi-Otome, Eri-Sakura, Yuna- Shion).
Oke, sekian dulu ya, informasi-nya. Ini ada sedikit foto Powa Powa Puririn. Boleh save kok
See you!